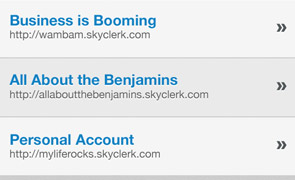 Manage multiple accounts
No need to lump all your transactions together. We know you like to keep business and pleasure separate. That's why we've made it easy to manage each account separately.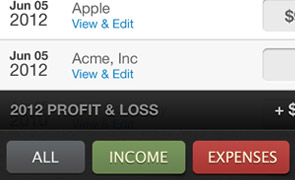 One glace to see what's up
No long division here! We calculate the numbers so you can easily see if you're in the red or green (we hope it's green!). Filter by income or expenses to view only those transactions.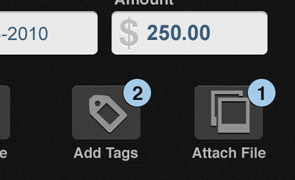 No more receipts
Our number one goal is to help businesses go paperless. Take a photo of your receipt or invoice, add it to your ledger entry, and recycle that bad boy. We bet your accountant will be happy.